Description
NATURES VITAMIN C
This natural combination of food source vitamin C is easily absorbed (a lower intake is required) and it is not acidic or rapidly excreted from the body. The human body struggles to recognise synthetic substances, and this includes vitamins. However it is able to process nutrients from natural whole foods.  Food form supplements offer a convenient and effective means of topping up on vitamin and mineral intake, because they provide nutrients in a form that is as close as possible to the foods where those micro-nutrients naturally occur.
Vitamin C is essential for the growth and repair of cells and for a strong immune system.
Vitamin C Acerola Immune Complex INGREDIENTS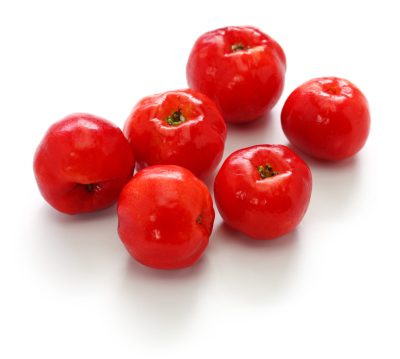 Acerola cherry (25% vitamin C)
Acerola cherries are known as superfruits, due to their excellent nutritional value and exceptionally high vitamin C content. Acerola cherries provide a naturally bio-available and powerful source of vitamin C, which is fully utilised by the body – unlike synthetic vitamin C – ascorbic acid.
Compared to other fruits, 1 small acerola cherry contains around 80mg of vitamin C – this is 30 times more than is found in oranges (of the same weight). These cherries possess an amazing array of nutrients, including potent antioxidants. In fact, researchers have identified nearly 150 nutritive constituents, which include bioflavonoids, proteins, mineral salts, iron, calcium and phosphorus. This undoubtedly makes acerola cherries one of the most nutritious fruits known to us
Blackcurrants have a wide array of nutrients. These berries are extraordinarily rich in the powerful antioxidant vitamin C. They also contain calcium, potassium, phosphorus, iron, phyto-nutrients, vitamin E and other antioxidants, including anthocyanins – a type of polyphenol. Blackcurrants are a great energy food and the seeds are rich in unsaturated fatty acids. They may help to prevent joint inflammation, eye strain and urinary infections.
Researchers in New Zealand also uncovered a compound, which may help to improve breathing in some types of asthma. British scientists are now investigating how blackcurrants may hold the key in helping to slow the progression of Alzheimer's.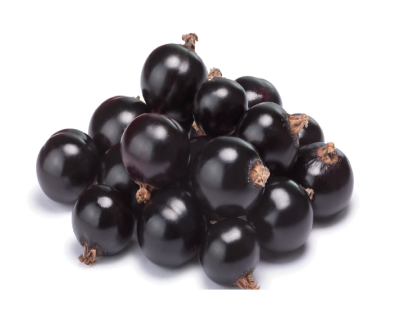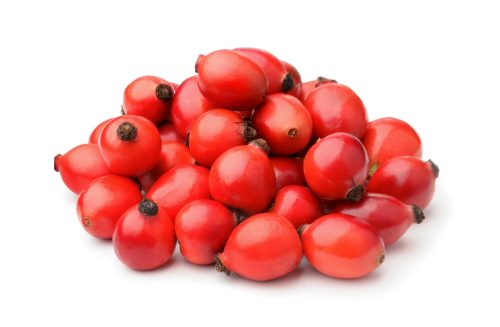 Rosehips are red fruits found on the rose plant. They are a great source of vitamin C and bioflavonoids. They also contain Vitamins A, B1-3 and K. The bioflavonoids, present in the pulp and the rind of the fruits, enhance vitamin C absorption rate. Rosehip extract contains polyphenols and anthocyanins, which are believed to ease joint inflammation and prevent joint damage. Rich in antioxidants that can override harmful molecules (free radicals) which are produced within your cells and cause tissue damage or disease. Other studies have found that it can reduce the production of specific enzymes that break down cartilage Studies show that rosehips may reduce the symptoms of osteoarthritis and help sore, achy joints to function better. They have an antioxidant potential even greater than that of blueberries
Parsley leaf is a highly nutritious member of the umbelliferous vegetable family, it has many health benefits and packed full of nutrients, such as vitamins A, C and E, bioflavonoids, iron, folic acid, volatile oils, coumarins, flavonoids, chlorophyll and other powerful antioxidants and phyto-nutrients. Parsley contains more vitamin C than any other culinary vegetable, i.e. approximately three times as much as that found in an orange and about the same amount as blackcurrants. Its iron content is high (around twice as much as spinach).
Parsley is also a good source of manganese, calcium and potassium. Raw parsley and juice is used to cleanse the blood, dissolve the sticky deposits in veins, help maintain elasticity of blood vessels, help break down small kidney stones and gallstones and as a natural breath freshener and diuretic.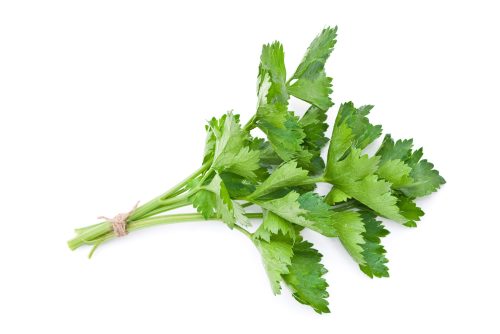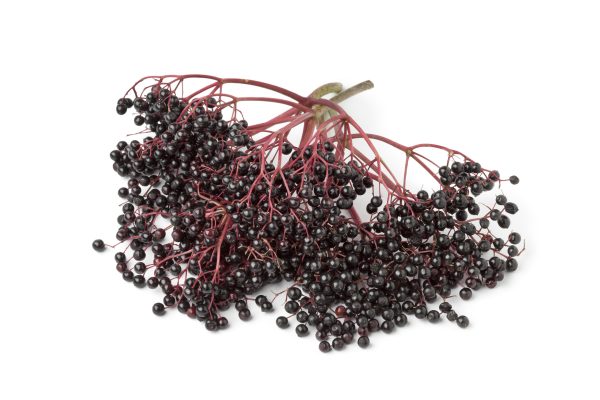 Elderberries are rich in vitamins A and B, flavonoids and potassium, band contain more vitamin C than any other traditional fruits (except for blackcurrants and rosehips)! Research indicates that they promote disease resistance, which explains their traditional use in connection with the treatment of colds, viral infections and upper respiratory conditions (including asthma). They are also said to help lower cholesterol, improve vision, support heart health, improve diabetes symptoms, improve digestion, alleviate muscle aches, relieve arthritis symptoms, act as a mild laxative and diuretic and support immunity. These potent antioxidants enhance immune function by boosting the production of cytokines – proteins that act as "messengers" in the immune system to help regulate immune response.
DIRECTIONS
Adults, take 1 capsule  1 – 3 times per day, or as required.
---
CAUTIONS
Always consult your health practitioner before taking nutritional supplements, especially if you are taking medication or are under medical supervision. Not recommended for children, pregnant or lactating women. You should not take supplements as a substitute for a varied balanced diet or healthy lifestyle. Store in a cool dry place, out of reach of children
SUPPLEMENT FACTS
One capsule typically provides:
Vitamin C (from food form Acerola cherry) – 125mg (156% NRV*)
Also provides: Acerola Cherry Extract (25% Vitamin C) – 50mg
Parsley Leaf Powder (Petroselinum sativum) – 50mg
Blackcurrant Ext 4:1 (>2% anthrocyanadins) (equivalent to 108mg powder) – 27mg
Rosehip Extract 4:1(equivalent to 108mg powder) – 27mg
Elderberry Extract (30% polyphenols) – 7mg
*NRV = EU Nutrient Reference Value.
---