Description
What is MCT oil powder?
MCT oil powder is a powdered form of MCT Oil (medium-chain triglycerides). MCT Oil Powder has been shown to help people who suffer from low energy levels and fatigue. It also improves athletic performance. MCT oil powder is  more convenient and versatile than the liquid form of MCT oil 
HOW DOES MCT OIL POWDER WORK?
MCT oil powder is extracted from coconut oil. Coconut oil contains medium chain triglycerides (MCT), which are easily absorbed by the body. This makes them easier to digest than other fats. MCT oil powder has been shown to help people lose weight and burn fat more efficiently. Our MCT oil powder manufactured in the UK, provides a 60/40 source of Caprylic (C8) and Capric (C10) acids (MCTs)
MCT OIL POWDER UK MANUFACTURER
Sourced ethically and traceable, flavorless and odorless and with no dairy, additives or fake ingredients, MCT Oil Powder is the best carb-free powder to add to your KETO diet. A great addition for coffee, shakes, smoothies, food, dressings and sauces. Tastes great in hot cacao with added Multi Collagen Powder, for extra protein and health benefits. To convert MCT oil into a powder, it has to be sprayed ionto something. Most other MCT oil  powders in the UK use maltodextrin, which is a synthetic additive. We use Acacia fiber which is sourced naturally from the sap of the Acacia tree. A prebiotic that can help balance the microbiome in the gut. 

Start your Day With Dairy-Free, Vegan, MCT  powder
KETO Dairy-free, vegan MCT  Powder UK delivers pure digestible fatty acids that are rapidly converted to ketones. Medium-chain triglycerides (MCT's)  are efficiently absorbed by the body, providing the brain, muscles and other tissues fast and sustained cellular energy for immediate use. This prevents it from being stored in the adipose tissue as fat.
A creamy alternative to dairy, MCT powder blends into beverages and smoothies for a great pre-workout ingredient. It is often mixed with coffee and also works well in combination with other weight management recipes.
100% KETOGENIC: No carbs. No glucose. Only natural, high-quality ingredients. No synthetic ingredients. Vegan, non-GM, sugar-free, Gluten-free, Halal & Kosher Friendly
MCT OIL POWDER UK IS USED BY ATHLETES
MCT oil powder can help you exercise longer and improve your fitness. A recent study of athletes who ate foods containing MCTs for two weeks found that they could do longer sessions of high-intensity exercises. (HIT)
Researchers have also discovered that athletes adding MCTs to a pre-workout smoothie before training experienced increased energy levels during training, MCT oil powder can also provide an alternative energy source to pre-workout carbohydrates.
Exercise and fasting can turn on the genes that release longevity hormones. These genes can extend telomeres, grow new micro vessels that deliver oxygen to cells, and boost the activity of mitochondria, which burn oxygen to make chemical energy. So MCT oil powder may also help us remain youthful!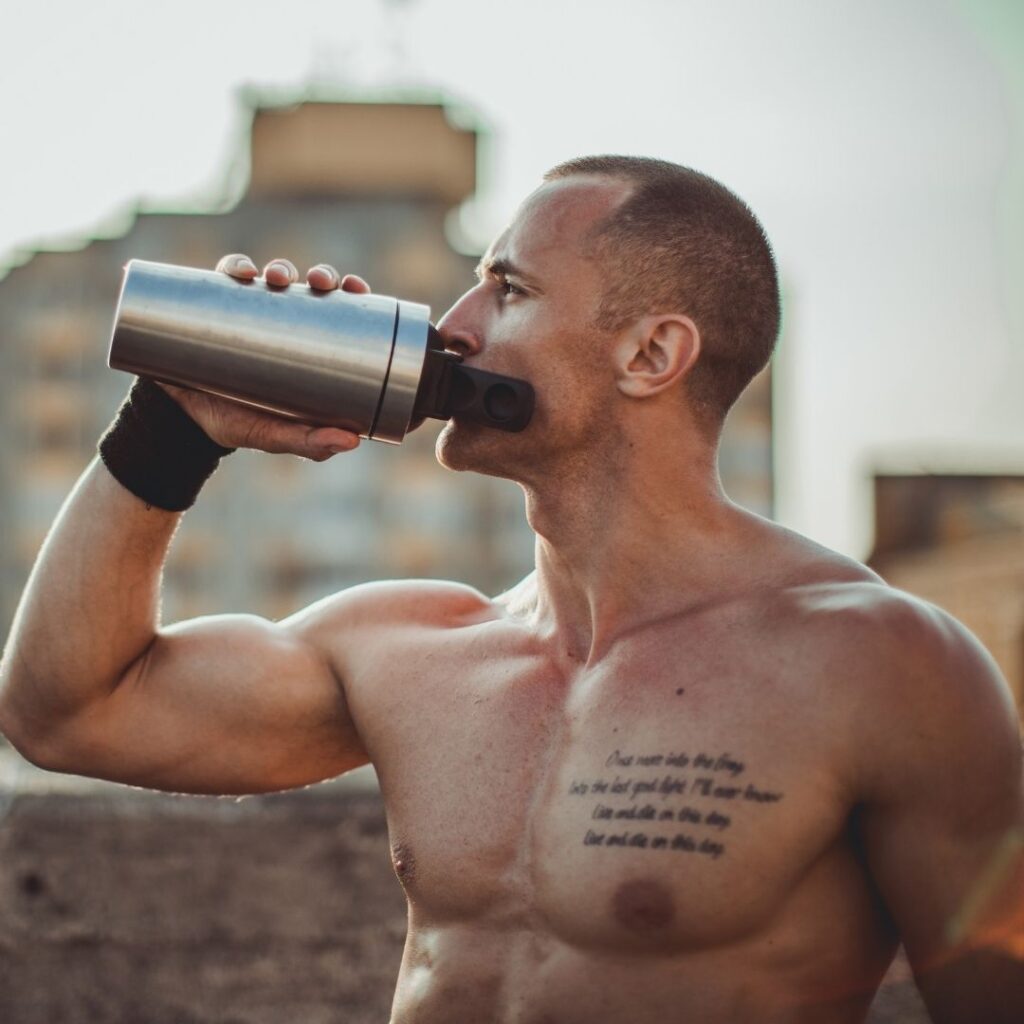 The benefits of using MCT oil powder C8 & C10
MCT oil powder has several benefits. First, it improves athletic performance. Athletes who use MCT oil powder before exercise tend to perform better during workouts. Second, it boosts energy levels. Third, it reduces hunger pangs. Fourth, it promotes healthy brain function. Fifth, it helps with weight loss. Sixth, it helps reduce stress. Seventh, it supports immune system function. Eighth, it helps prevent muscle cramps. Ninth, it helps maintain healthy skin. Tenth, it helps promote good sleep patterns. There are four different types of MCT's: C6, C8, C10 and C12. Each of them have benefits, however C8 and C10 are known to increase ketone levels more efficiently, Great for energy and brain health. 
C8: CAPRYLIC ACID

 
C8 is an efficient fatty acid due to its length,it is easy for your body to digest and break it down into fuel, without spending a lot of time processing in the liver. The benefits are:
Provides energy and mental clarity:
C8 is quickly transformed into ketones by the body. Ketones are a more efficient and steady energy source than glucose. The brain and the body prefer Ketones for energy.
Fights infections:
C8 has powerful antibacterial and antifungal properties, just like C10. They have shown effects in treatments of yeast infections, and even improve skin conditions like psoriasis, dermatophilosis and even acne.
 Helps to improve gut health: 
There's evidence that the antibacterial and anti-inflammatory properties from C8 can help prevent the bad bacterias that cause digestive disorders like IBS (Irritable Bowel Syndrome).
C10: CAPRIC ACID
Capric Acid, is easily absorbed during digestion, providing efficient energy. C10 is known to  help to boost the immune system and support digestion.
Fights Candida:
C10 is the most successful fatty acid in killing the three strains of the fungus Candida Albicans. This is one of many different types of fungus that live in and on the human body. It's the type of yeast that normally lives in small amounts in places like your mouth, skin, genitals, & digestive system.
Better digestion:
MCT's are easier on digestion than other fats because they go straight to the liver. Capric acid adds more benefit by improving bile secretion and cholesterol metabolism, this helps speed up the digestion of fats and avoids leaky gut.
Immunity
Mothers that consume C10 rich foods whilst breastfeeding pass on the antimicrobial power to their infants, which then helps to boost their ability to fight infections.   
FOOD SUPPLEMENT
Ingredients: Medium-chain triglycerides (MCT) derived from coconut oil. Acacia Fibre, Silicon Dioxide
Directions: Mix the recommended daily dose of 10g into any liquid coffee or smoothie, blend drink and enjoy!
Storage: Store unopened in cool and dry conditions (<20°C) away from strong odours and direct sunlight.
Warnings: This product is no substitute for a balanced diet. Always consult your physician before taking any supplement.
60% C8 & 40% C10
MCT OIL POWDER UK SUPPLEMENT FACTS
Nutritional facts per 10g serving
Energy 223.6kj/53.5kcal
Protein 0.3g
Carbohydrates 0.g
of which sugars 0g
Fat 7.01g
of which saturated fat 7.01g
of which mono unsaturated fat 0g of
of which polyunsaturated fat 0g
Dietary fibre 2.51g
Sodium 0.4mg