Description
Premium Organic Raspberry green Tea
Health Benefits of Green tea
Green tea contains a lot flavonoids, (plant-based antioxidants) which is why it has so many health benefits including:
Fat burning properties, green tea is known to speed up the metabolism which will help you to feel better in general. The fact that green tea increases fat burning means that your blood is flowing better, your heart is pumping at the correct rate, and your digestive system is moving along. Green tea may help you lose weight and decrease fat! Drinking green tea may also to lower LDL (the bad cholesterol in the blood)
Boost brain function, green tea contains caffeine, which may help with focus. Green tea is also a source of the amino acid L-theanine, which has a relaxing effect. By increasing mood-enhancing the brain chemicals including GABA, dopamine and serotonin. The antioxidants found in green tea may also help slow doen the aging effects on the brain.
Anti-aging properties, the polyphenols in green tea help to neutralise free radicals that accelerate skin aging. Green tea can help to prevent skin cancer because it contains a powerful antioxidant called EGCG (epigallocatechin gallate) this fights the DNA damage caused by UV rays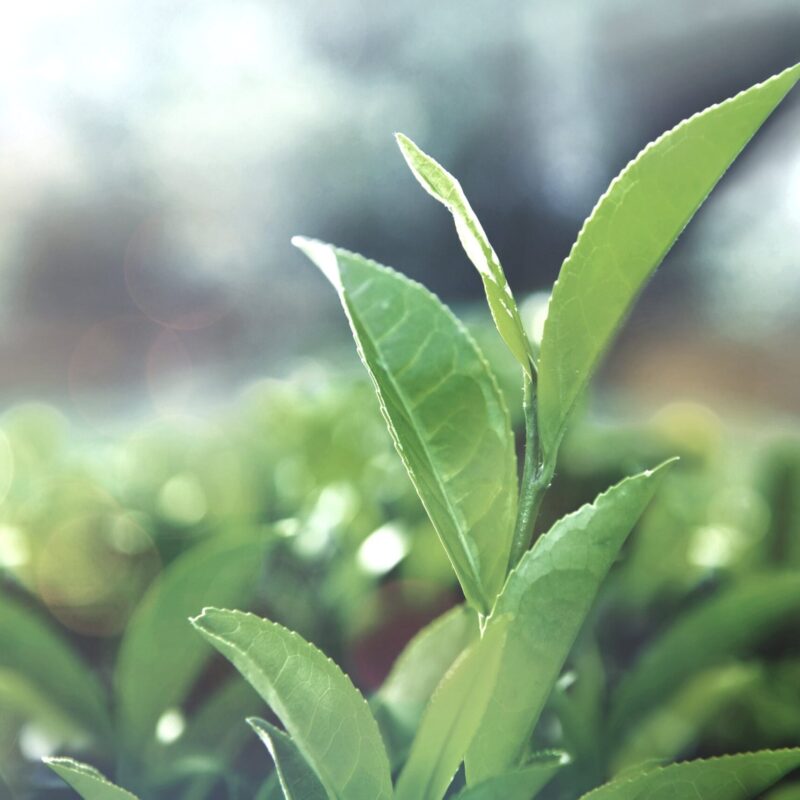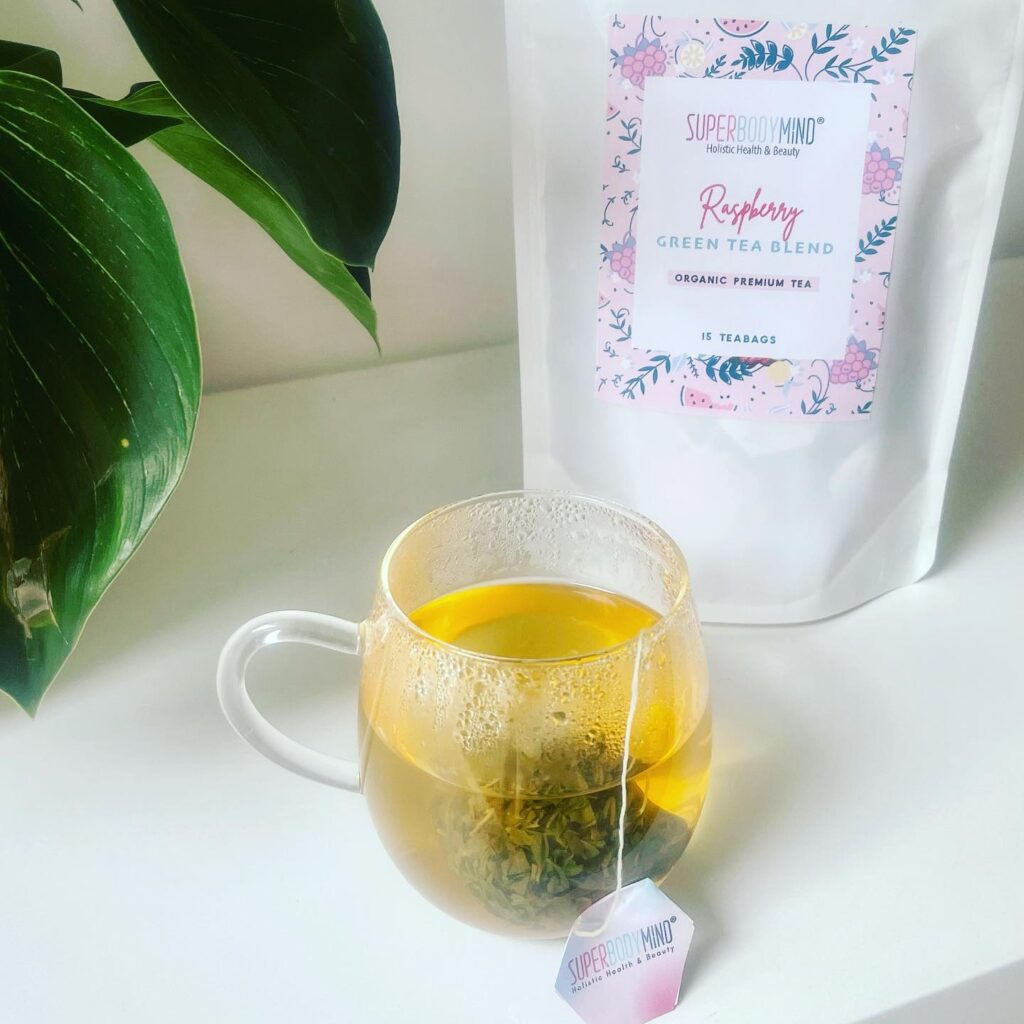 Raspberry Green tea Blend
Our Raspberry green tea is a delicious romantic tea with sweet raspberries and delicate violets.
DIRECTIONS
Allow the boiled water to cool slightly before pouring over the teabag because warm and ambient temperatures are better at retaining the antioxidant compounds. Then steep for about 2-3 minutes
Ingredients:
Violet raspberry taste Ingredients: Green Tea China Sencha*, Pai Mu Tan*, natural flavouring, China White Monkey*, raspberry (3%)*, mallow*. *Certified organic