Collagen Benefits
Recipes
Food
TURMERIC LATTE & COLLAGEN
This delicious turmeric drink is a great alternative to coffee to boost your wellness. Start your day with a nourishing remake of the popular latte,  it's a mug of superfood heaven. Turmeric Latte is a superfood drink that contains a blend of turmeric with MCT oil powder and collagen powder. 
With the power of healthy fats, MCTs – medium-chain triglycerides from coconut are easily digested by the body for energy and fuel.
Ayurvedic remedy: High in curcumin, a unique compound that reduces inflammation, turmeric supports balance and vitality.
Skin boosting: Collagen powder has wrinkle-reducing effects that have been attributed to its ability to stimulate your body to produce collagen on its own
Additionally, taking collagen supplements may promote the production of other proteins that help structure your skin, including elastin and fibrillin
Ingredients to feel good about: keto and paleo-friendly, vegan and dairy-free
Ingredients
1/2 cup full-fat coconut milk
1 cup unsweetened almond milk
1 Tbsp MCT Oil Powder
1 Tsbsp Collagen Powder
1 tsp turmeric
1/4 tsp ground ginger
1/2 tsp ground cinnamon/cacao powder
I tsp of honey to taste (optional)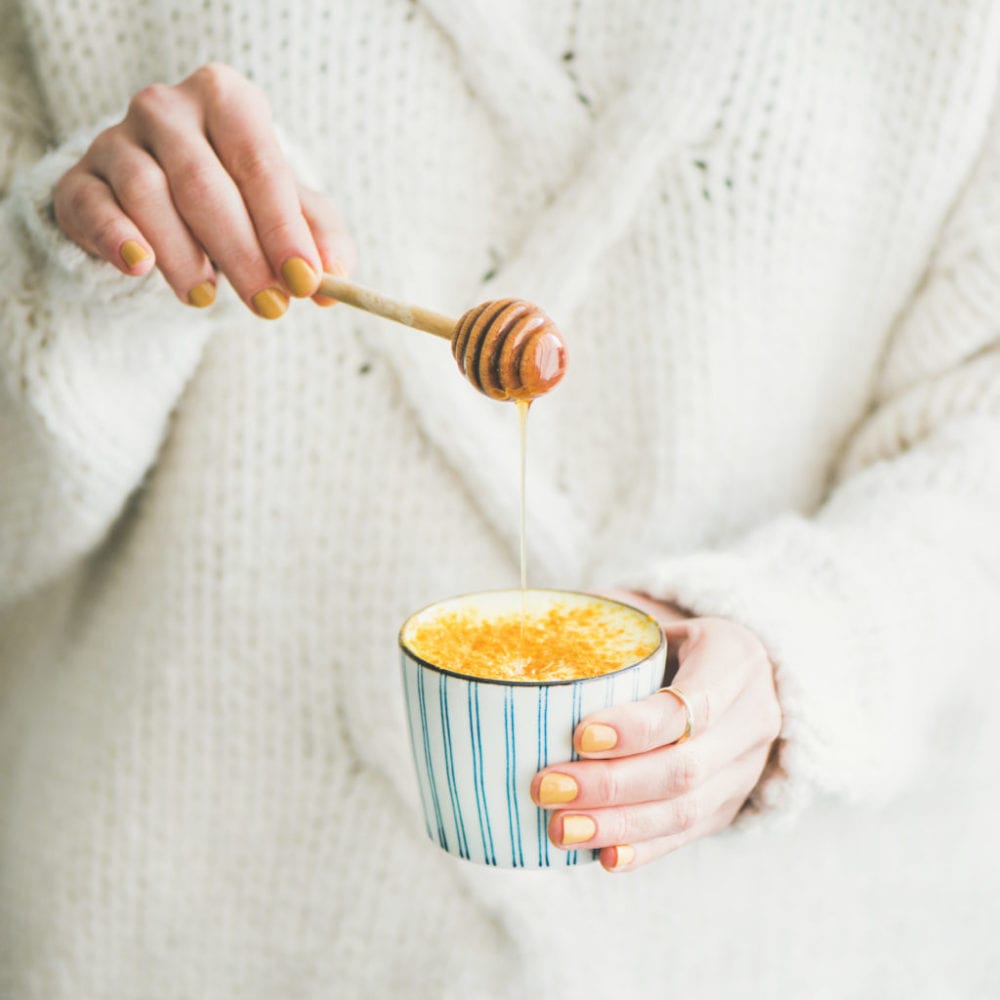 METHOD
Place all the ingredients in a small saucepan on medium-low heat. Whisk until combined.
Heat the mixture until it boils, and pour the latte into a blender.
Blend on high speed for 30 seconds to 1 minute, until frothy.
Pour into a mug and serve. Enjoy!