Health & Beauty
anti-aging
Benefits of collagen
Diet
Gut Health
Collagen is essential for healthy aging & mobility 
The good news is that your body produces collagen on a regular basis, however, the bad news is that it declines with age. Other lifestyle factors that can deplete our collagen production include an inactive lifestyle, unhealthy diet, smoking and sun exposure. It is important to maintain mobility and so supplementing your diet this lost collagen can help provide the essential building blocks that are needed to stay fit and active into retirement.
As collagen in your body deteriorates as you age, SO DOES YOUR BONE MASS
According to the International Osteoporosis Foundation, osteoporosis affects approximately one in three women and one in five men older than 50, worldwide and may eventually experience an osteoporotic fracture. Collagen is the glue that hold the body together, as the main component of fibrous tissue, collagen is the most abundant protein in the human body, making up to 90% of total organic bone mass,. It provides the important infrastructure of our musculoskeletal system, enabling mobility.
COLLAGEN PEPTIDES
HOLD UP THE BODY
AGE RELATED MUSCLE LOSS
Sarcopenia is the age-related loss of muscle mass and function. The condition is linked to a decreased metabolic rate and reduced strength. Exercise and the adequate intake of easily digestible protein can counteract the effects of this condition.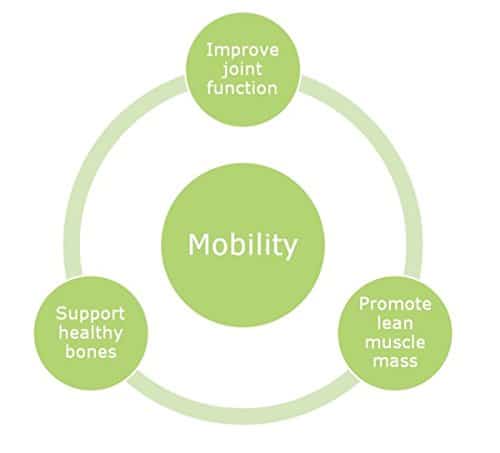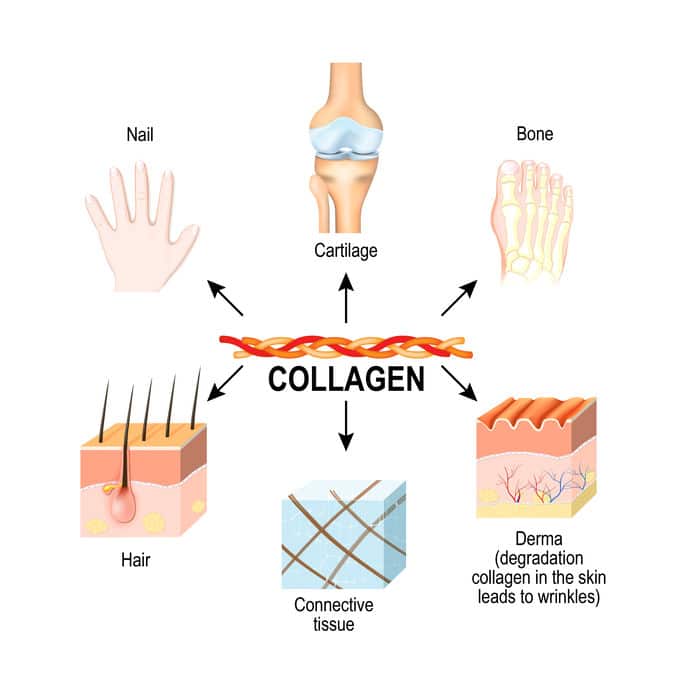 AGE-INDUCED COLLAGEN LOSS
Collagen prodution gradually decreases with age, a process that is accelerated in women caused by the onset of menopause. The hormonal changes cause a decrease in bone mineral density, which can lead to osteoporosis. After menopause, bone resorption (breakdown) overtakes the building of new bone.
PUREAGEN® hydrolised collagen  is a unique combination of protein and 18 key amino acids with a particularly high concentration of glycine and proline and hydroxyproline. Highly digestible and bioavailable premium collagen peptides that have been specifically developed to offer multiple health benefits. A wide body of scientific evidence has demonstrated the ability to promote healthy bones, joints and muscles.
Collagen is easily broken down, converted, and absorbed back into the body. Its diverse range of functions and the fact that it is naturally occurring make it clinically versatile and suitable for many purposes. Pureagen® Multi collagen consists of five different types of essential Premium hydrolysed collagen peptides. Our tasteless and odourless powder is easy to dissolve, simply mix with a drink.
Let us never know what old age is. Let us know the happiness time brings, not count the years.

~Ausonius, poet