Description
super special
pureagen® multi collagen
Pureagen Multi collagen powder is a superb product – hydrolysed collagen powder is easily digested and soluble in hot or cold drinks so it is perfect to add to smoothies. Adding just 10g of Pureagen® Multi Collagen Powder gives you the boost you need to support healthy hair, skin, nails and joints. Don't just take our word for it…. check out what our customers say!
100% pure collagen protein
Hydrolysed collagen peptides
Multi Collagen has all the benefits of 5 types of hydrolysed collagen powder in one  You don't have to settle for one source of collagen peptides. Pureagen® Multi Collagen Powder is a premium hydrolysed collagen peptides powder and provides support for your skin, hair, bones, joints, and gut with all 5 types of collagen in one. With types, I, II, III, V & X Hydrolysed collagen peptides harness all of the benefits of the full collagen matrix. This collagen drink is a completely natural, anti-aging, food supplement suitable for use in hot or cold drinks, soups & baked food recipes. Often used by athletes for sports nutrition.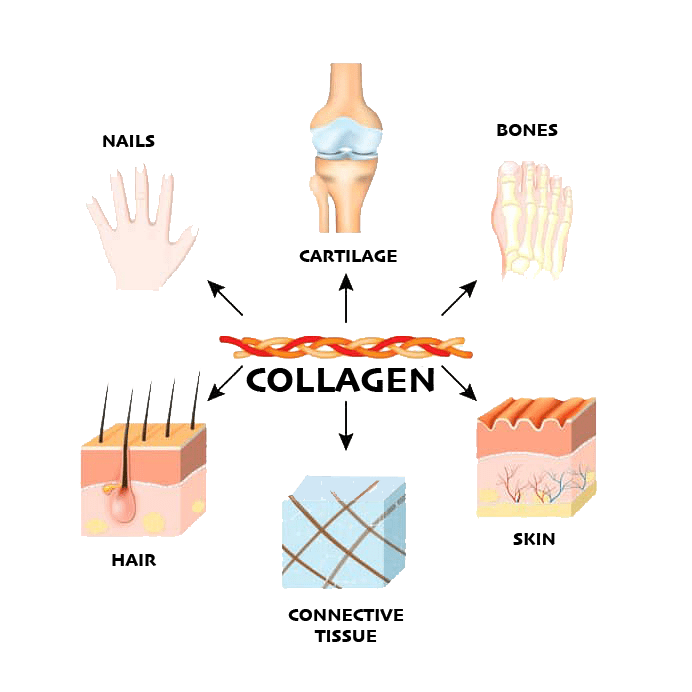 multi collagen powder
With 5 types of collagen
Collagen Types I, II, III, V, X 
Bovine collagen provides types I and III which are often found together. Bovine collagen products promote healthy nails, hair and skin, it also contributes towards healthy organs and tendons. The other type of collagen in bovine, type III, supports the liver and other soft tissues.
Collagen powder from fish, another type I is rich in amino acids which hydrate the skin fighting cellulite and wrinkles. Type I collagen accounts for 80% of the collagen in the skin.
Type II, hydrolysed collagen is derived from chicken or cow cartilage and delivers multiple joint health benefits: Protects cartilage, reduces inflammation and provides cushioning and lubrication to joints.
Eggshell collagen contains collagen types I, V and X. Some believe eggshell collagen to be the best collagen peptides powder for skin. Bioactive glycosaminoglycans combined with type I collagen give eggshell membrane collagen pain relief properties as well as skin health.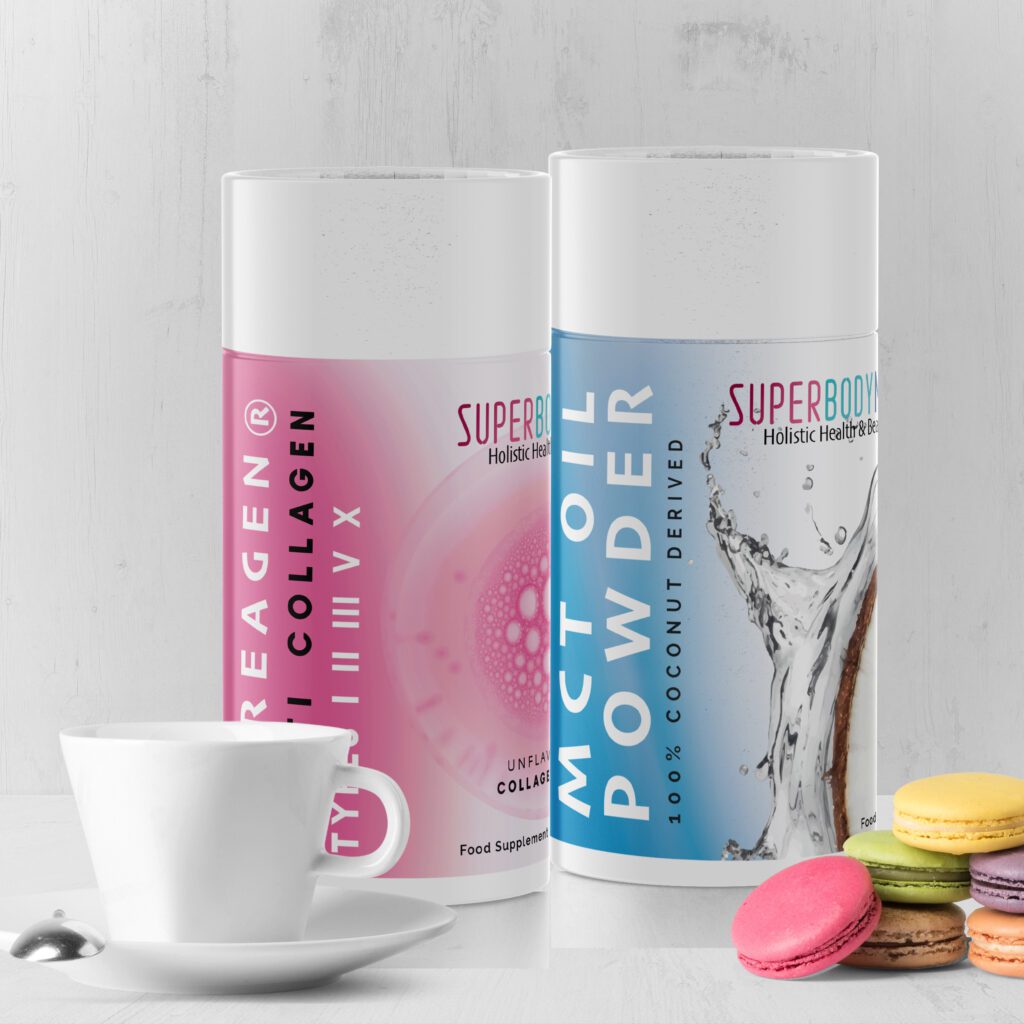 COLLAGEN & MCT OIL
Are better together!
Multi Collagen powder & MCT oil powder are perfect if you follow a KETO diet. Consuming more collagen is especially beneficial when you're on a ketogenic diet.
Blend Multi Collagen powder & MCT oil powder into a KETO bulletproof coffee. MCT oil is known as the ultimate ketogenic fat because MCT fats help your body produce ketones. These ketones burn unwanted fat by forcing the body to rely on fat for energy, rather than carbohydrates.
The Keto diet is said to help ward ward off inflammation, easing pain. KETO Collagen benefits range from muscle recovery to skin and hair health. Your body uses amino acids to build muscle, bone, cartilage, skin, hair, and connective tissue.
Why is hydrolysed Multi collagen powder so special?
Extracted from natural sources, Pureagen® Multi Collagen Powder UK contains premium quality collagen peptides, free from preservatives or additives. With a unique hydrolysed cartilage matrix that contains hydrolysed collagen type II in the form of bioactive peptides and glycosaminoglycans, otherwise known as GAGs. Its unique composition contains the same matrix ingredients, found in human cartilage. 
Type ll collagen has been shown to be an effective joint health ingredient in recent studies its efficacy was demonstrated in the context of injury-related osteoarthritis.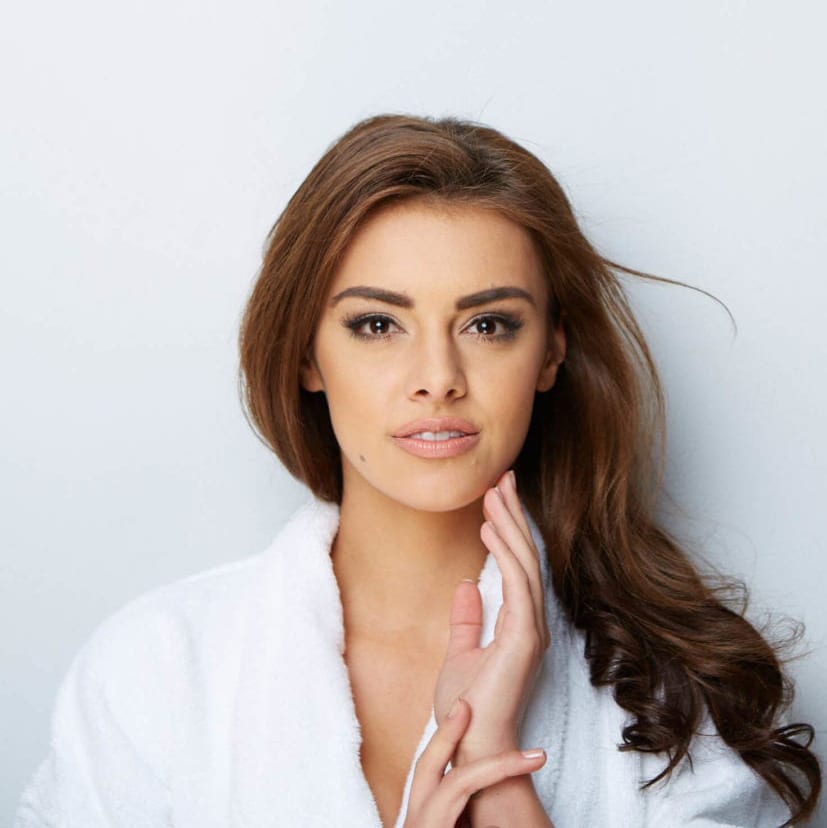 How long will it take to see results from taking Hydrolysed Multi collagen powder?
Skin: 4-12 weeks
The skin is the first area you're most likely to notice an improvement in. This double-blind placebo study found that women taking hydrolysed collagen peptides saw a 20% reduction in wrinkles after just 8 weeks.
The journal for medical nutrition and nutraceuticals states that:     "The evidence provided here proves that the combination of specific ingredients present in this nutritional drink acts to significantly reduce the depth of facial wrinkles and increase skin elasticity and hydration."
Hair & nails: 12-24 weeks
This 24 week study demonstrated that the daily ingestion of collagen peptides increased nail growth and improved brittle nails in conjunction with a notable decrease in the frequency of broken nails:
"promoted an increase of 12% nail growth rate and a decrease of 42% in the frequency of broken nails. Additionally, 64% of participants achieved a global clinical improvement in brittle nails, and 88% of participants experienced an improvement 4 weeks post-treatment. "
Joints: 24 + weeks
Recent findings published by the Department of Nutrition and Sports Nutrition for Athletics, Penn State University reported the findings of a 24-Week study on the use of hydrolysed collagen powder a dietary supplement in athletes with activity-related joint pain:
"The results suggest that athletes consuming collagen hydrolysate can reduce parameters (such as pain) that have a negative impact on athletic performance."
The Journal of International Society of Sports Nutrition reported on a double-blind, placebo-controlled study of 120 days of collagen supplementation leading to improved knee joint extension and the time to complete recovery from joint pain showed significant reductions at days 60, 90 and 120 days.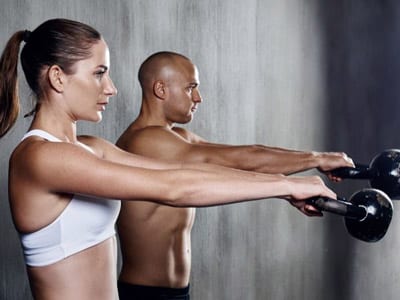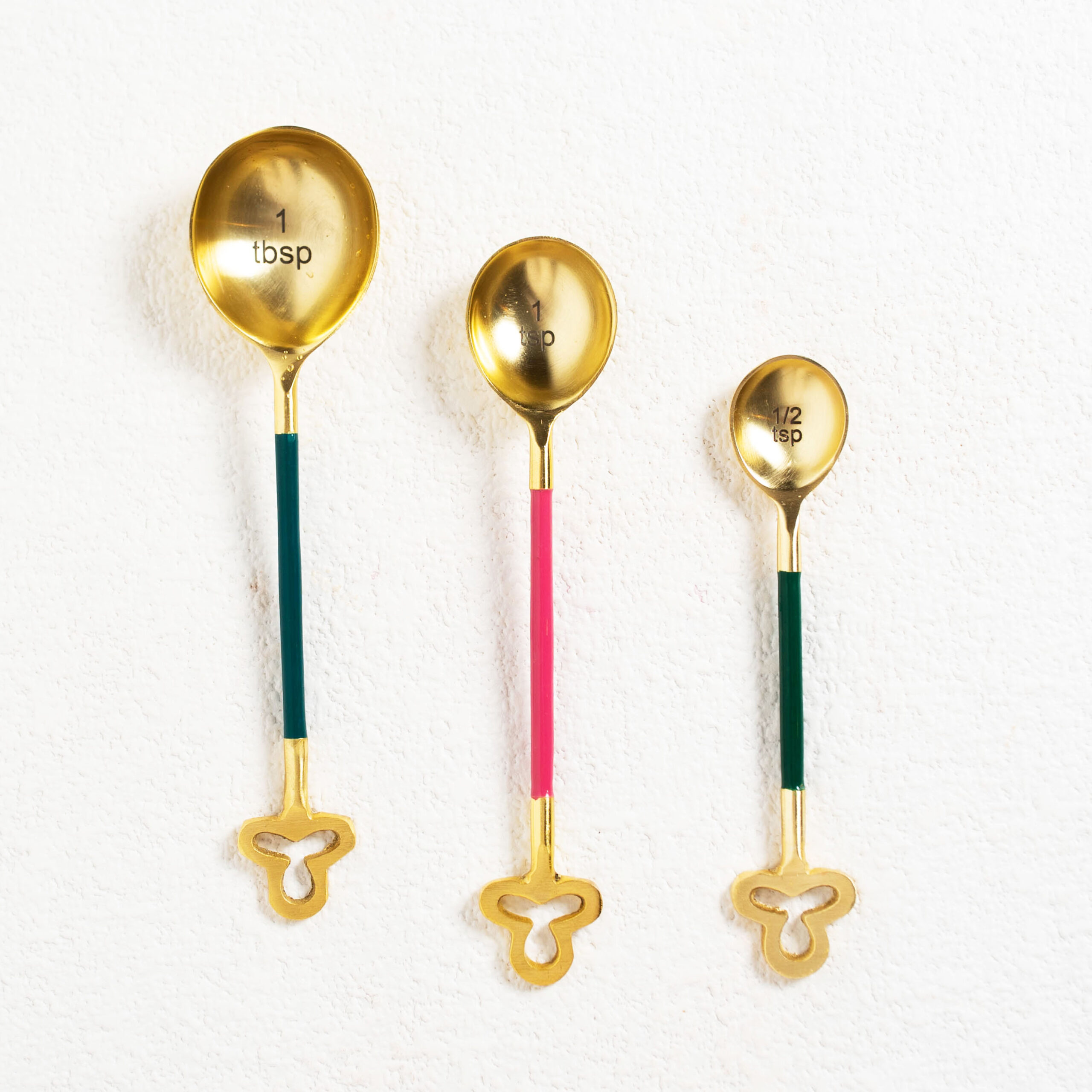 How Much Multi Collagen Powder should you take each day?
There is no recommended dose for Multi Collagen Powder so the amount of collagen you should take depends on why you're taking it.
A 2019 review of clinical studies found that taking 2.5–15 grams of hydrolysed collagen peptides each day may be safe and effective.
1/2 teaspoon could benefit joint pain, skin health, and hydration. Hydrolysed collagen peptides are absorbed by the intestines and then transported directly to the skin, remaining there for up to 2 weeks, improving the skin's appearance, moisture, and elasticity
Increasing this dose to 1 teaspoon per day has shown to have the potential to improve bone density, metabolism and mineralization.
To increase muscle while losing fat supplementing with larger daily doses of 1 tablespoon can be beneficial. This amount is used to improve muscle mass and body composition.