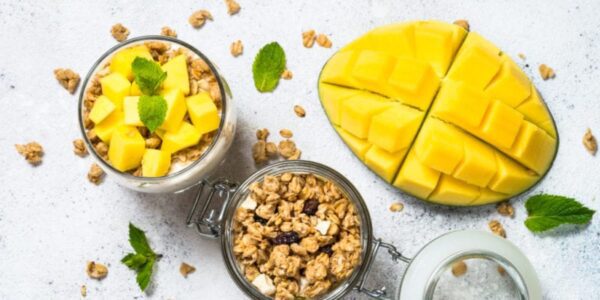 Skin boosting breakfast dessert with collagen & mango
Give your skin a beauty boost in the morning with this fantastic, tasty breakfast recipe. It's great for anyone that doesn't have that much time to make breakfast in the morning! 
Mangoes are also a great source of vitamin C, and it is a powerful antioxidant, that it helps protect against certain types of cancers, and can also decrease your chances of high blood pressure and heart disease. Mangos also contain a high amount of vitamin A, which is an important nutrient for immunity, skin, and eye health. Vitamin A is also fat-soluble, which means that the healthy fats in the chia seeds help the body absorb this nutrient better than if eaten on its own.
Chia seeds are loaded with nutrition – protein, fiber, and omega-3 fatty acids.This recipe is also a great post-workout breakfast as it is packed with protein
INGREDIENTS
1/2 Cup(s) Bran flakes/granola or another cereal
1/4 Cup(s) coconut/almond milk
1/3 Cup(s) low-fat yoghurt
1 tablespoon of multi collagen powder
1/8 Teaspoon(s) Almond extract
1/2 Cup(s) Mango, diced
1 Teaspoon(s) Honey
1 Teaspoon(s) Chia seeds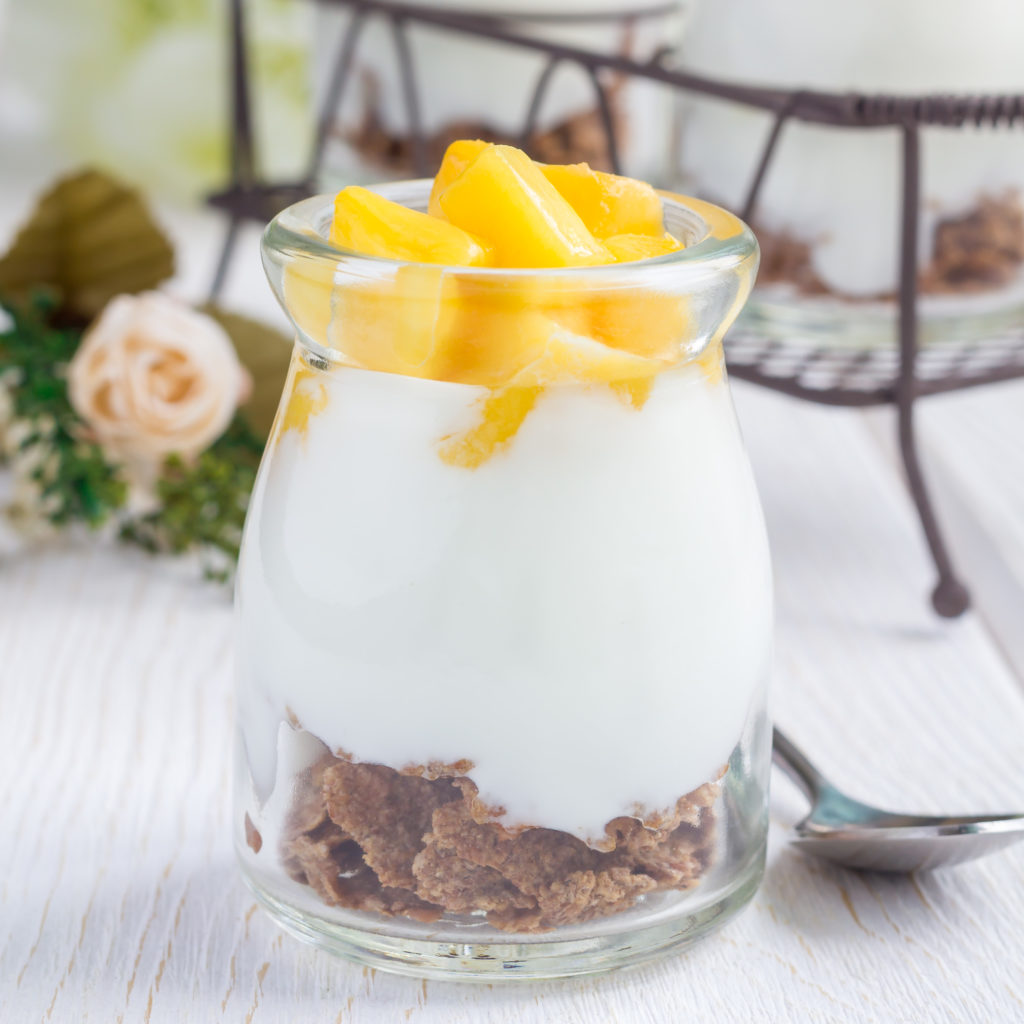 INSTRUCTIONS
Add the collagen peptide powder to the milk
Mix in almond extract
Add bran flakes/granola or any other cereal of your choice to your bowl and pour over the milk.
Layer the low-fat yoghurt
Add a layer of mango.
Top off with a drizzle of honey and chia seeds.
SUBMIT YOUR RECIPE
Have you got a favourite recipe using collagen powder? If we feature it on this page we will give you one FREE PUREAGEN® Collagen Powder. Submit your favourite recipe here for a chance to be featured on our website