Herbal Remedies
Adaptogen
Balance
Hormones
What are adaptogens?
Adaptogens are herbs and plants that are known to help the body resist stressors of all kinds, whether physical, chemical or biological. These herbs and roots have been used for centuries in Chinese and Ayurvedic healing traditions.
We are living in anxious times with demanding jobs and worries about what we see in the news. Adaptogen herbs may protect against this stress.
ASHWAGANDHA
Often referred to as "Indian ginseng" because of its rejuvenating properties and is one of the most powerful herbs in Ayurvedic healing. Ashwagandha has been used It has classically been used in India for nearly 5,000 years for a wide variety of conditions and is most well-known for its restorative benefits. It has traditionally been used to help strengthen the immune system after illness. It is often used as a nerve tonic and adaptogen. It is a highly effective remedy to help reduce stress and anxiety, by lowering cortisol levels and mimicking the inhibitory neurotransmitter GABA. for conditions such as rheumatism, constipation, insomnia, nervous conditions, stress, goiter, joint inflammation, parasites, & hormone balance. A paste is also often made from ashwagandha root powder and applied topically to treat boils, ulcers, and other skin irritations and infections.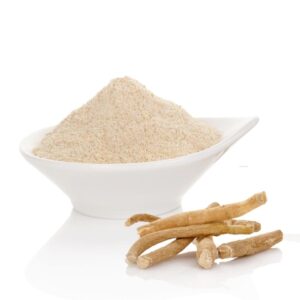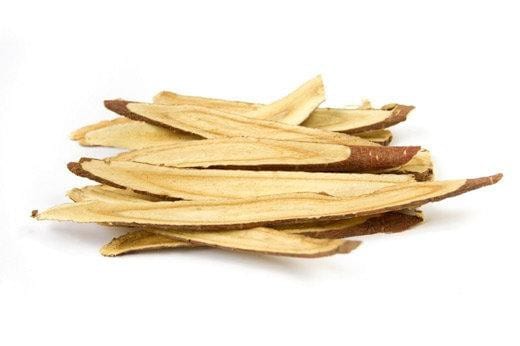 ASTRAGALUS ROOT
Astragalus is an adaptogen, that work to bring the body and mind into greater balance, depending on what is needed, this helps to reduce stress and promote energy and vitality. This Chinese herb has been used for over 2,000 years, it has an ability to restore health on virtually every level – mentally, emotionally, physically, energetically and spiritually. Widely referred to as "the ancient herb of longevity and strength", a number of studies have shown that certain compounds in Astragalus root have measurable telomerase-stimulating and enhancing effects, which have been linked to increased longevity, anti-aging and DNA repair. Astragalus has also become been used over the years for its powerful immune-boosting properties – studies have shown that regular use of Astragalus root leads to an increase in disease-fighting immune antibodies, stimulation of T-cells (which are powerful immune-regulating white blood cells) and an increase in levels of the anti-viral compound interferon.
REISHI MUSHROOM
A fungus that grows in hot and humid areas in Asia. For many years, this fungus has been a staple in Eastern medicine to boost the immune system, it has also been linked to anti-aging and longevity, as well as detoxification, anti-inflammatory actions, energy-boosting, Reishi is rich in active polysaccharides, as well as triterpenoid compounds.
Research in cancer patients has shown that some of the molecules found in the mushroom can increase the activity of natural killer cells that fight infections and cancer in the body.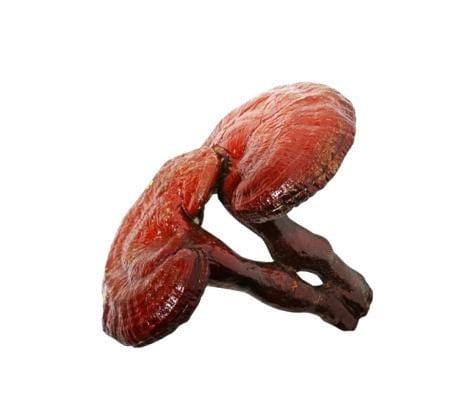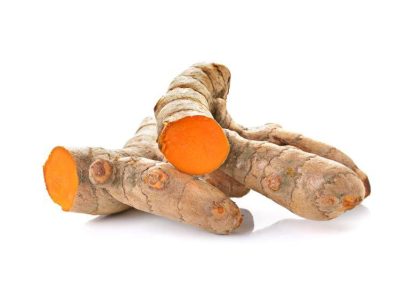 Turmeric
Turmeric is perhaps most commonly associated with its anti-inflammatory actions. Studies have shown that curcumin, a compound in turmeric, may reduce inflammation in the body. Its other potential benefits include fighting the effects of oxidation (antioxidant activity), better cell signalling, more stable blood sugar and fat levels, and improved brain levels of the omega-3 fatty acid called DHA (docosahexaenoic acid). The anti-inflammatory and antioxidant effects of curcumin have also been associated with improved regulation of blood pressure and decreased risk of several types of cardiovascular disease.
MACA ROOT
The maca plant belongs to the brassica (mustard) family, a cruciferous vegetable. It grows at 12,000 feet in the mineral-rich mountains of the Andes in Peru. It thrives in extreme weather conditions that include powerful winds, bitter cold and harsh sunlight. Maca is a tuber, which means that under the ground, the plant stores its rich nutrients in a bulb, rich in vitamins C and A, as well as B2, B6 and niacin. The hardy root is also packed with minerals, including iron, zinc, iodine, calcium, copper, magnesium and potassium. Maca is also rich in beneficial plant sterols and fatty acids, which are beneficial for the heart and help stabilise blood glucose levels and reduce inflammation. As well as being noted for its benefits for colonic health and energy levels, maca root is classified as a 'herbal adaptogen'. which means it can change the balance of your hormones to help you adapt to stress and illness. Your endocrine (hormone) system is first in line when it comes to handling the effects of stress on your body. the adaptogenic effects of maca can help to reduce some of the effects of chronic stress or anxiety.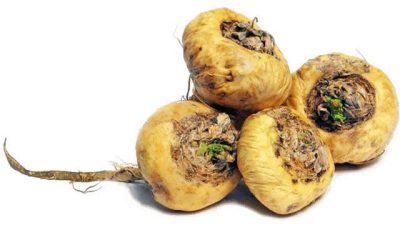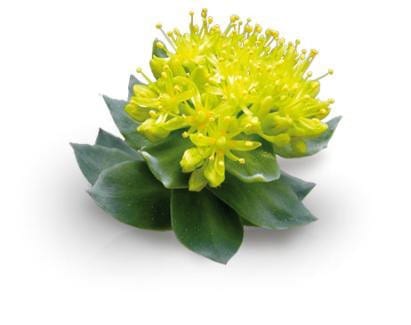 RHODIOLA ROSEA
Rhodiola Rosea, also known as golden root, rose root, or artic root, is a medicinal plant from Siberia that does well in dry and cold arctic climates. This herb is an adaptogen, a remedy that helps your body cope with stress, in part by protecting the brain and enhancing resilience. A recent study by British researchers found that taking Rhodiola reduced feelings of stress after just three days, with benefits continuing during the four-week study. The medicinal compounds of Rhodiola Rosea come from the root of the plant and have been used to help treat occasional stress, anxiety, mental and physical fatigue, and depressed mood. This herb has been shown to stimulate serotonin, norepinephrine and dopamine activity; the proper balance of these neurotransmitters is believed to be involved in healthy emotional and neurological functioning
PANAX GINSENG
Panax ginseng is the botanical cousin of Siberian ginseng. It is a rich source of phyto-oestrogen and the biologically active ingredients are called eleutherosides, supporting the recuperative power of the body. As such, it is traditionally used for supporting overall health and well-being, to strengthen the immune system and to help fight off stress and disease.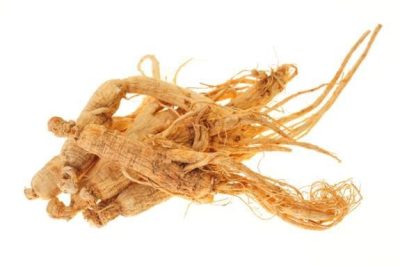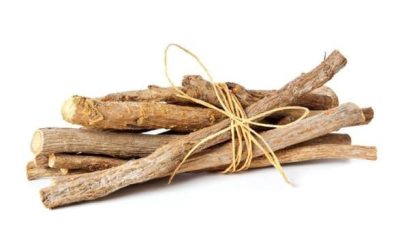 LIQUORICE ROOT
Liquorice is one of the top herbs for adrenal exhaustion, it contains glycyrrhizic acid, which inhibits cortisol breakdown, thereby helping to restore normal levels of this hormone. The herb also boosts levels of dehydroepiandrosterone (DHEA), another stress-fighting hormone. Glycyrrhizin – the main active ingredient in liquorice – gives it its distinctive sweet taste. It also has anti-inflammatory, anti-viral and anti-allergic properties. It is soothing to peptic ulcers and can assist with kidney complaints. It stimulates two steroids, cortisone and aldosterone (which help to reduce inflammation). Glycyrrhizin inhibits liver cell injury caused by many chemicals and is used in the treatment of chronic hepatitis, hepatitis B and cirrhosis in Japan. It also inhibits the growth of several DNA and RNA viruses, inactivating herpes simplex virus particles irreversibly
SCHISANDRA CHINENSIS
Schisandra has long been used in China in traditional herbal medicine for a wide variety of ailments, including; respiratory disease, asthma, insomnia, kidney problems and diarrhoea. Also classed as a herbal adaptogen, hunters and athletes would use this bright red berry to combat fatigue under physical stress and to increase endurance. It can help to fortify and strengthen the body, enhancing resistance to disease and stress. Chinese folklore says that Schisandra can "calm the heart and quiet the spirit".