Collagen Benefits
Gut Health
Adding Collagen Supplements to your diet
One of the best things about collagen is that it's an easy supplement to integrate into your diet. You can find collagen if many different forms of supplements from tablets powders and drinks to face creams. But they all have the same ingredient that is collagen peptides. These collagen peptides have no flavour or texture at all, which makes them perfect to add to anything like hot or cold beverages and food. That's why an unflavoured collagen powder is a great ingredient to use in collagen smoothies.
You can mix collagen powders with coffee or hot chocolate, add some MCT oil to the mix and you have a delicious creamy tasty hot drink! Or you can use collagen powder as an ingredient in one of our collagen recipes. For the best results, aim to consume about 10g a day, either as a drink or in your recipe.
How to use collagen powder in a drink
Our Collagen Powders are formulated to be mixed simply with hot or cold water. We recommend adding one scoop to your morning drink.
To maximise your results, we recommend having collagen daily for at least 30 days. The effects of taking a collagen supplement build up over time, and people that take it consistently are more likely to see improvements in hair skin, nails and muscle definition!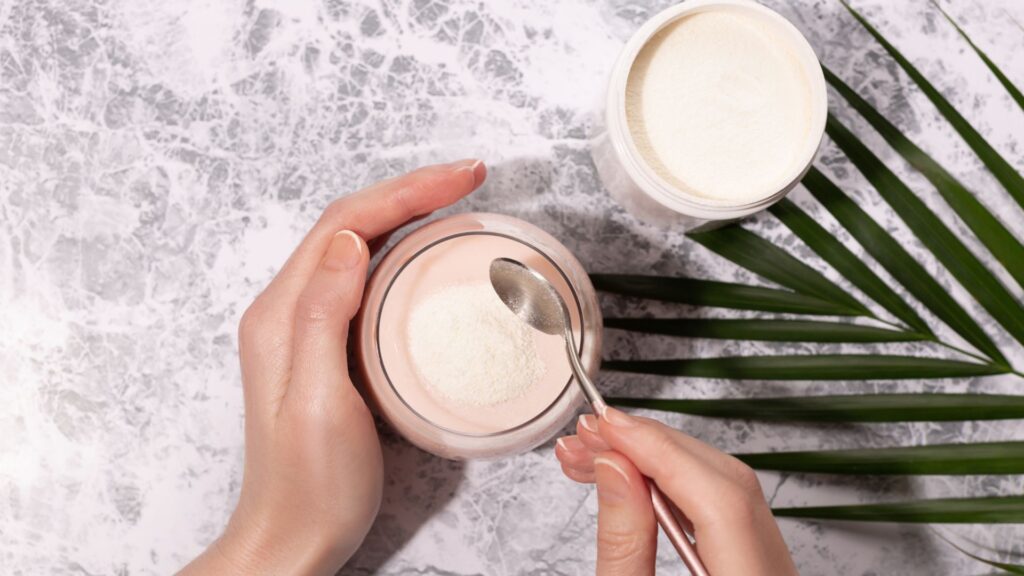 Collagen is an amazing protein with special benefits. Unlike other types of protein, collagen is a unique combination of amino acids that help to improve hair, skin & nails, as well as digestion and joint health. There is no other protein can do this in quite the same way! If you want to find out more about how collagen works and have your questions answered, join our Facebook group
COLLAGEN RECIPE SUGGESTIONS
Yoghurt with nuts & fruits
1 cup yoghurt

1 tb collagen

1 tb chia seeds

2 tb crushed nuts

1/2 banana & 

kiwi

Berries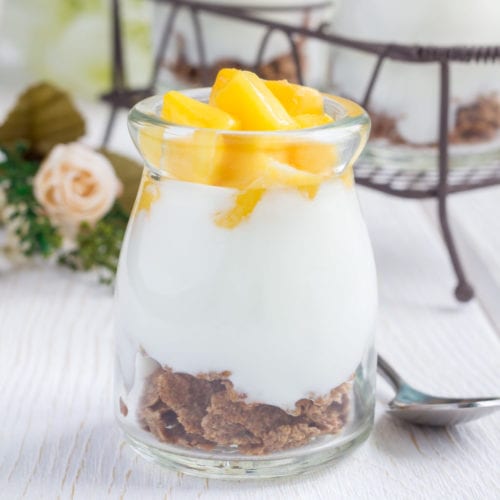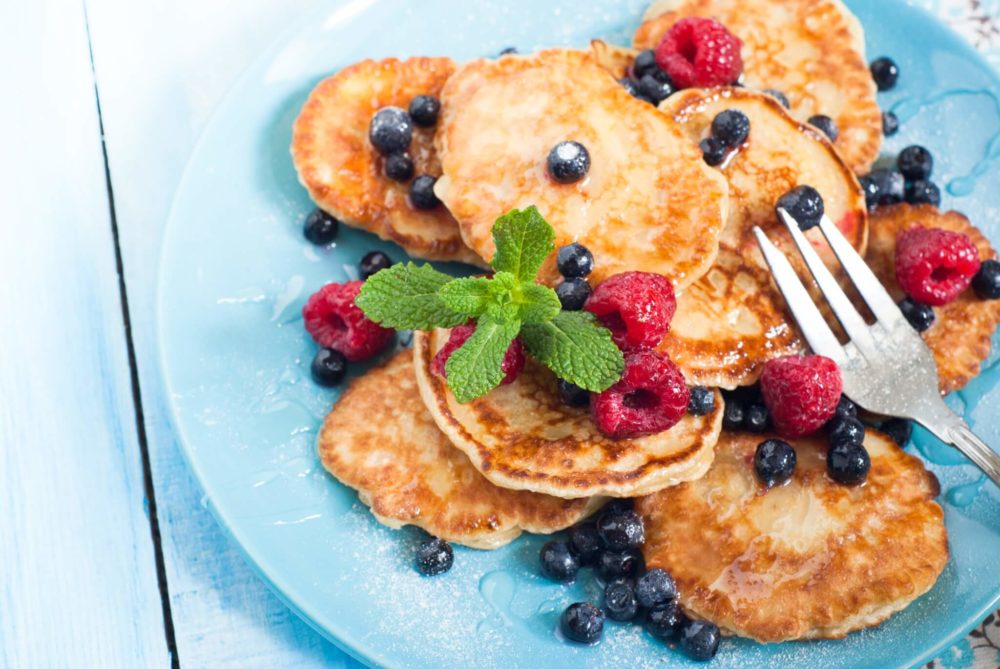 Pancakes
4 eggs

1 tb collagen

1 tb coconut flour

1 tsp vanilla esseance

1 touch of Himalayan salt